purplemoon.com
~* sterling bee pendant * ~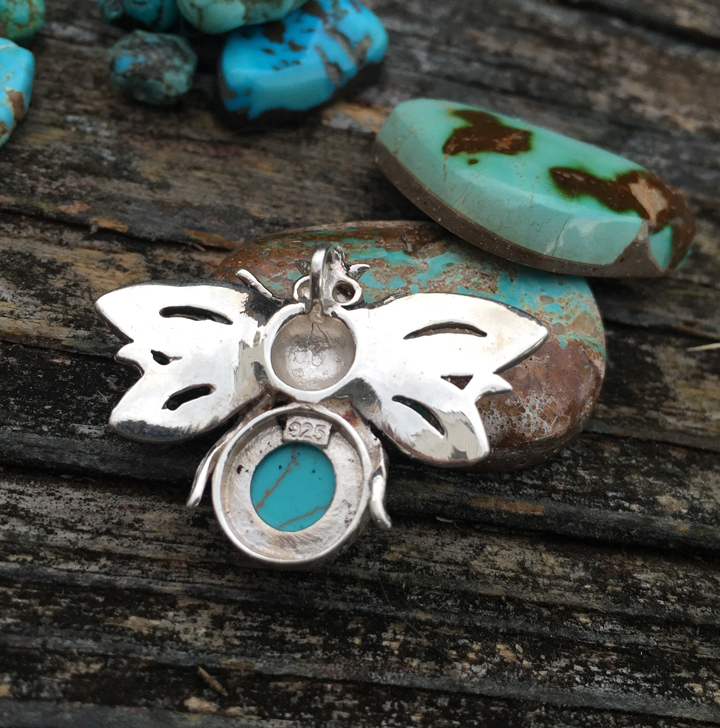 Turquoise & Marcasite Bee Pendant
Busy bee pendant in solid sterling silver with sparkling marcasite wings.
hidden bail on the back lets her buzz invisibly on the chain of your choice.
1 inch tall. 1 5/8 inch wingspan. 6.82 grams.
this piece is set with turquoise. other body stones are available.
select your choice from the dropdown list.
$45
---
purplemoon.com

grateful dead sterling silver jewelry