purplemoon.com
~* Grateful Dead Meditating Bertha Pin *~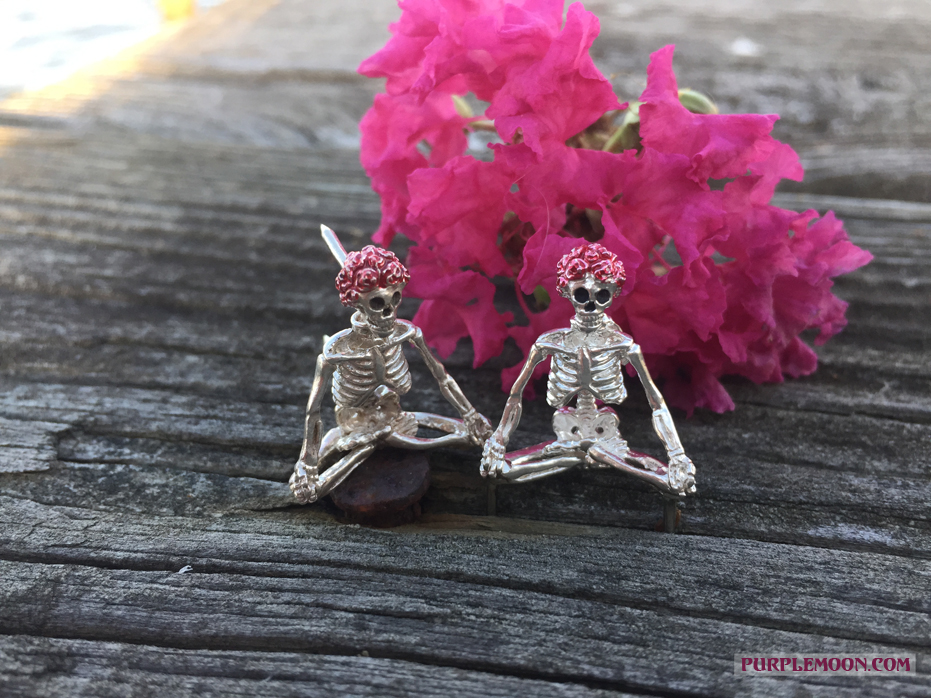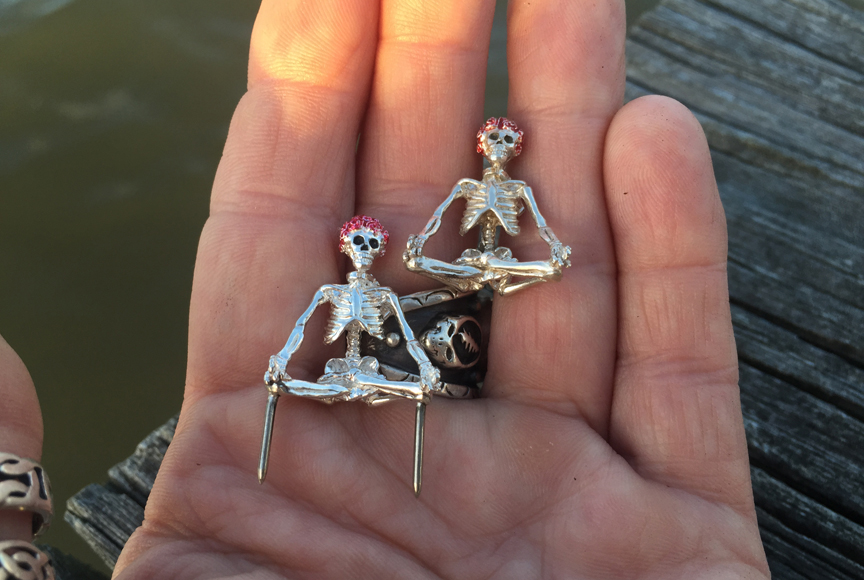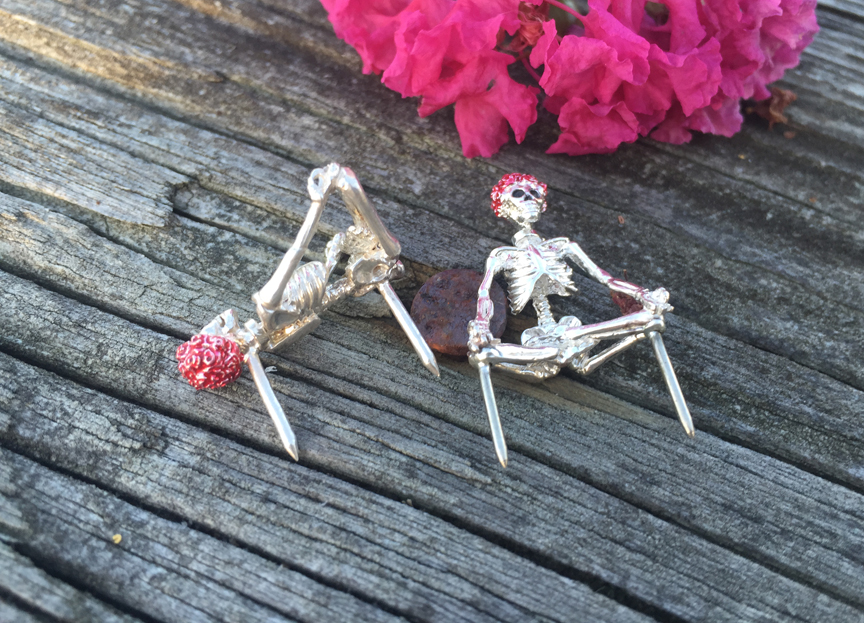 * Sterling & Enamel Meditating Bertha Hat Pin / Brooch *
This amazing miniature silver sculpture of Bertha is a pin. She is handmade in pure .950 silver. She wears red enamel roses on her head and sits in a meditating pose.
Outstanding detail in every bone. 1 inch tall x 3/4 inch wide. 3.9 grams. Quality chrome spring backs.
I now have this beautiful pin in two styles.
Pin #1 is a traditional pin with 2 posts on the back. This Bertha is great for the head part of your hat or your lapel or wherever you normally put pins.
She can sit up all by herself on a shelf too with your other tiny treasures. i gave Billy K this pin :)
Pin #2 is a NEW style. Invented by my friend Bartender Mike to sit on his hat under his handmade wire tree while icefishing. This Bertha is adapted to sit on your hat brim, and has 2 posts on the BOTTOM under both knees.
She could also be perched on top of your hat, on top of a backpack or some other horizontal surface. You can get creative with this pin (~};)
$90
---
purplemoon.com

grateful dead sterling silver jewelry