We found Calliope at a shopping center near a busy road near our home. She had apparently been abandoned during a bad snow storm and we decided to take her in. She seemed to be a kitten herself, possibly seven months old. She gained weight rapidly and it became apparent that she was pregnant. We began calling her "Kitty Bus" because we thought that she seemed to be hauling around a huge busload of babies. We though that since she was so small herself, that maybe she would have a small litter. Seven weeks later on St. Patrick's Day, she gave birth to SIX lucky kittens. It's a really sad story with a happy middle and hopefully, a happy ending. With luck, these beautiful kittens will get a chance for a great life with some kind people. We love each of them and think that they are going to make wonderful cats. If anyone would like to know more, please email us at nomad@ptmc.net, or call 336-853-2791. We would love to hear from people who will take great care of them and who will make sure that they don't make even more kitties who have to struggle to survive and find homes, by spaying and neutering them!
So...here they are...the wonderfully beautiful and amazing...
Kitties From the Bus
Calliope on March 14, 2004 three days before she unloaded the bus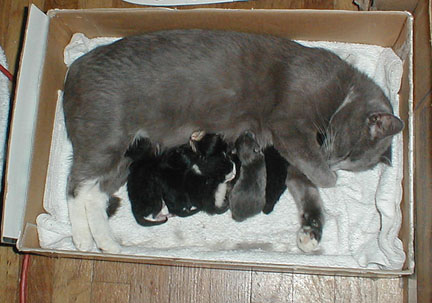 Calliope and Family on March 17, 2004, day of birth
Jerry Garcia
We call him Jerry because he has a little grey beard, is rolly-polly and is really mellow and soulful
Thomas J. O'Malley
Named O'Mally because we had to give someone in the group a truly Irish name to commemorate their day of birth. Also, T.J. O'Malley was the cool cat who saved the day for a mom cat and her litter of kittens in The Aristocats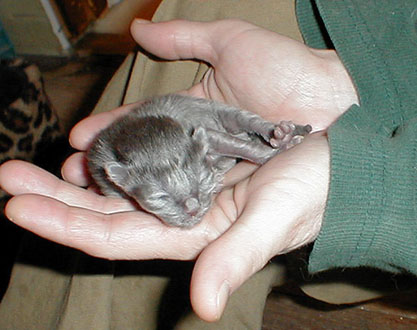 Ellen Degeneres
We had a spot of trouble telling the boys from the girls at first! It's hard! But, we named him "Ellen" because he is the commedien in the group. Later, we found that he was a boy...but the name stuck and he likes it!
The Raj Guy
After A long lost, and deeply missed friend , Maharajah. Another very mellow and sweet guy
Sammy Davis, Jr.
Sam had a bit of trouble with one of his eyes for his first couple of weeks. Basically, he had only one that worked properly...it's fine now but he made do just fine with only one when he had to! He's a very hip black cat....
Steve McQueen
Our own personal escape artist extraordinaire! She is the reincarnation of "the Cooler King" in "The Great Escape"
And then...they got even bigger..............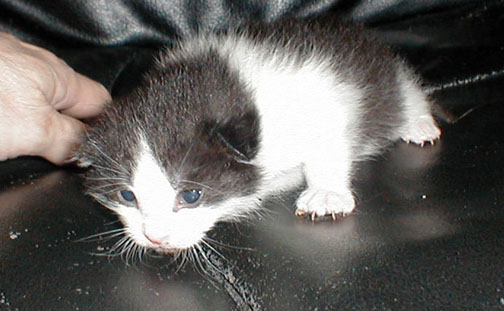 Jerry two weeks later...
and his brother, Thomas J. O'Malley...
and their brother, Ellen....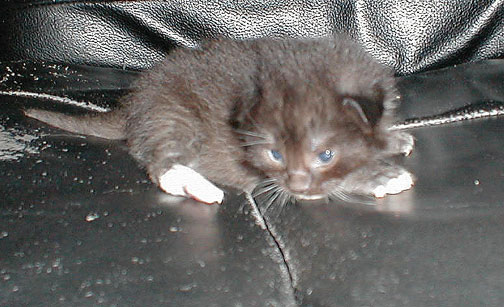 and of course, The Raj Guy....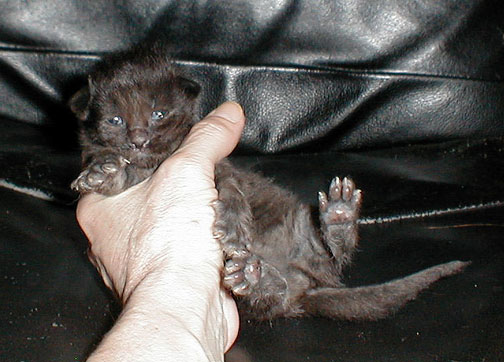 Sammy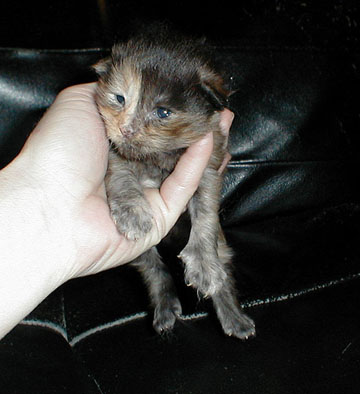 and his sister, Steve Mcqueen
And even bigger still....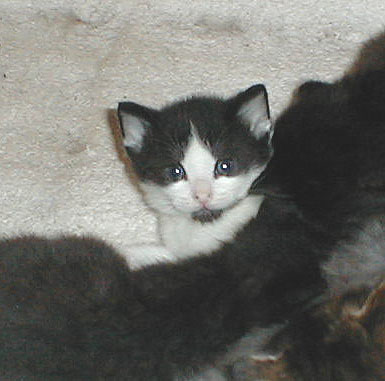 Jerry, three weeks into the journey...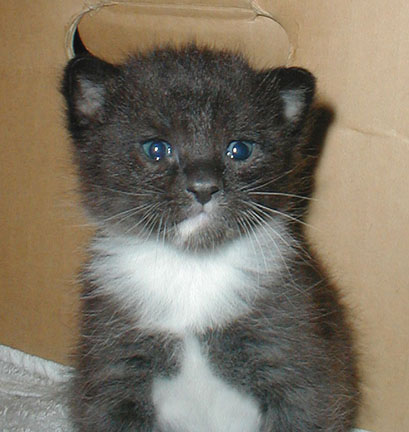 accompanied by O'Malley...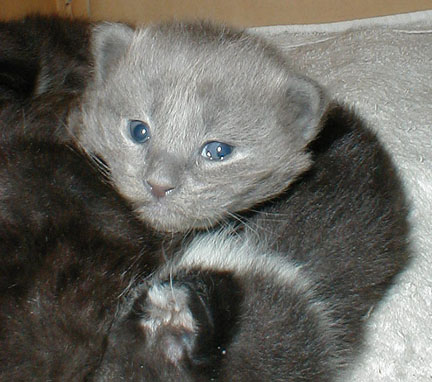 and brother, Ellen
as well as The Raj Guy...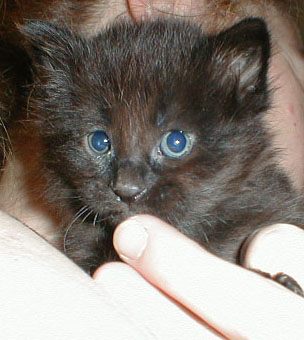 a more confident Sammy Davis, Jr.,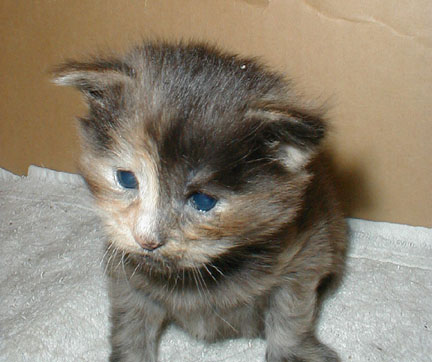 and the big sister, Steve McQueen
Some of their cat activities....
Sister Steve and brother Ellen share kitty kisses
Jerry sucks his thumb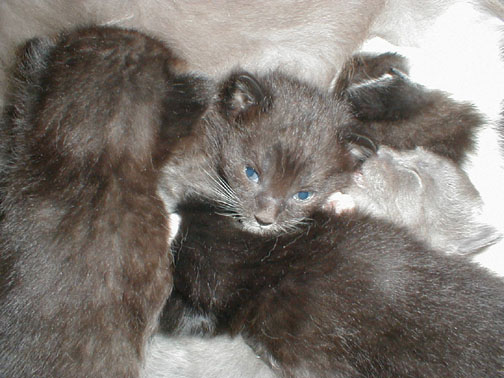 O'Malley ponders it all....
Ellen falling asleep on his sister, Steve
Ellen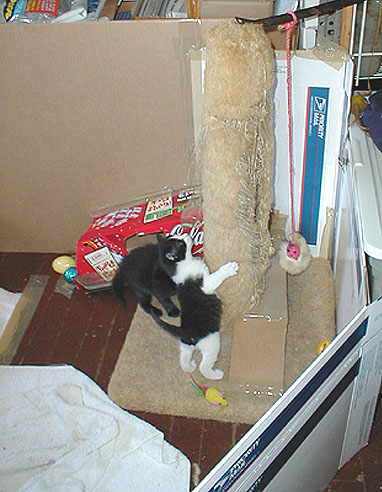 Jerry considers the long hard climb
O'Malley smiling for the camera even in his sleep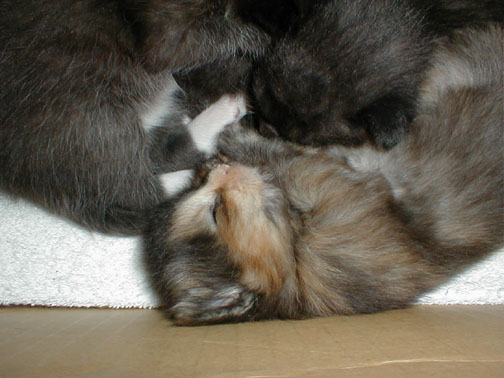 Steve the little princess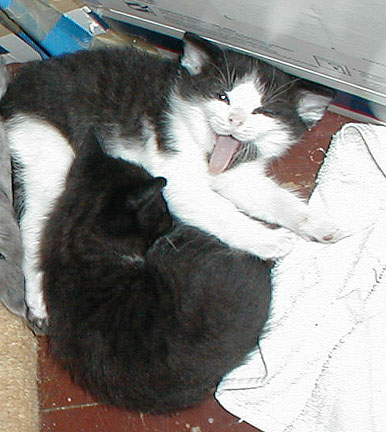 Jerry being a smartie cat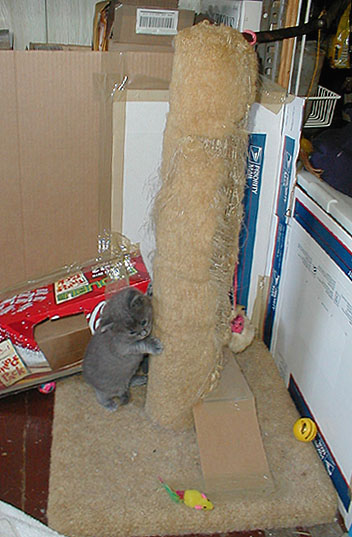 Ellen
Steve
Stevie and Steve
Bus Kitties' Baby Photos Page 1
Bus Kitties - 5 Weeks Old Photos - Page 2
Bus Kitties - Travel Furthur Photos - Page 3
Bus Kitties - Learn to Drive Photos - Page 4
Bus Kitties - Go On Tour - Page 5